We are proud to provide CEREC 3-D Technology to our patients in need of restorations. The CEREC system has revolutionized the dental field by meeting the needs of our patients in a more convenient manner. Gone are the days where the patient must return for multiple visits to complete a restoration. CEREC Technology can design, fabricate and place a ceramic restoration in just one visit!
This simple process only takes four steps! First, the decay or old filling is removed and then, the teeth are prepared to be digitally photographed by a 3-D camera, which eliminates those messy, cumbersome traditional impressions. Next, computer-aided design (CAD) software is used to design and create a customized restoration specifically to closely match your teeth and meet your specific dental needs. Finally, the restoration will be attached to the tooth and checked for position, placement and bite function. When you leave, you already have your permanent restoration – there is no need for temporaries or follow-up appointments!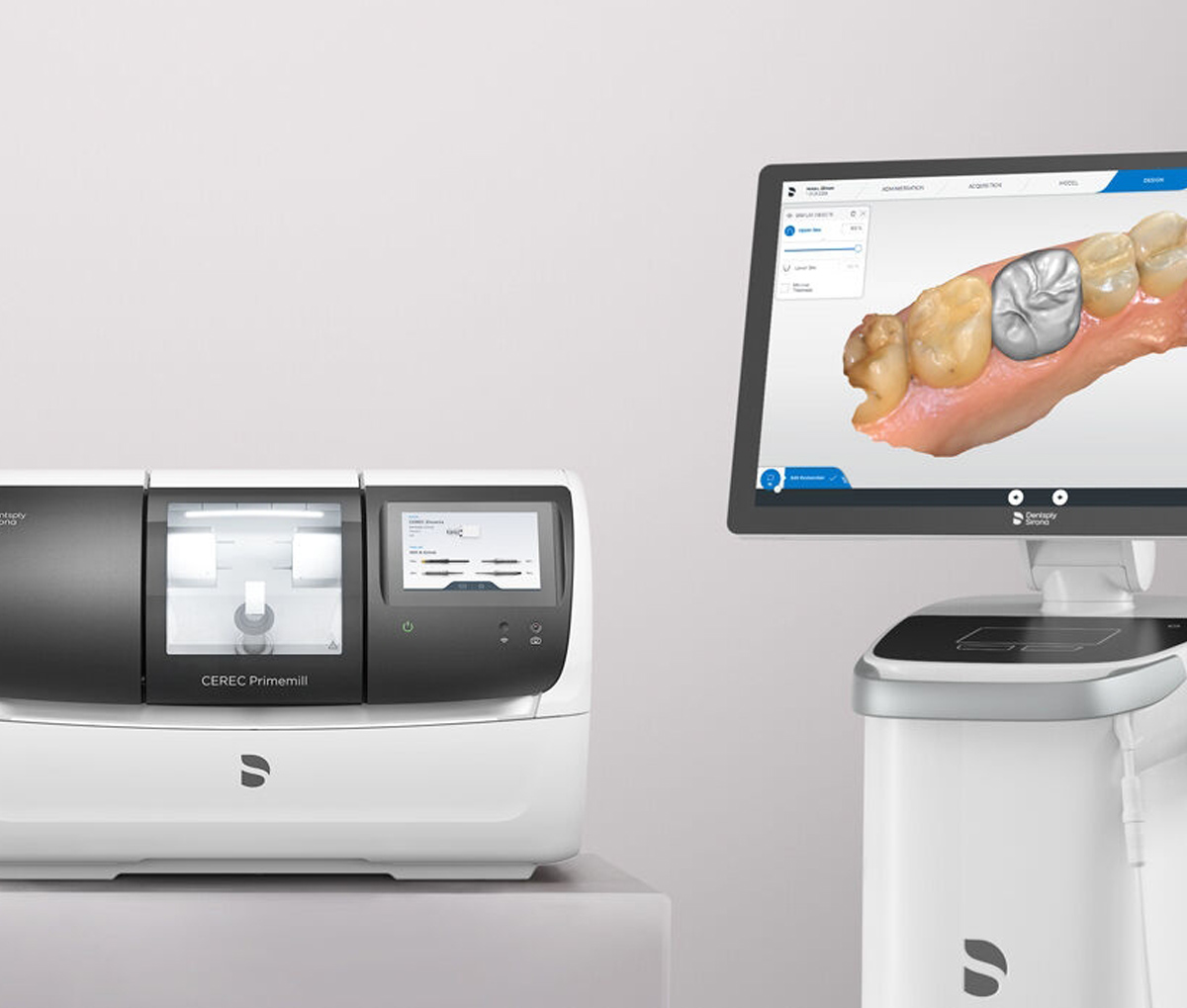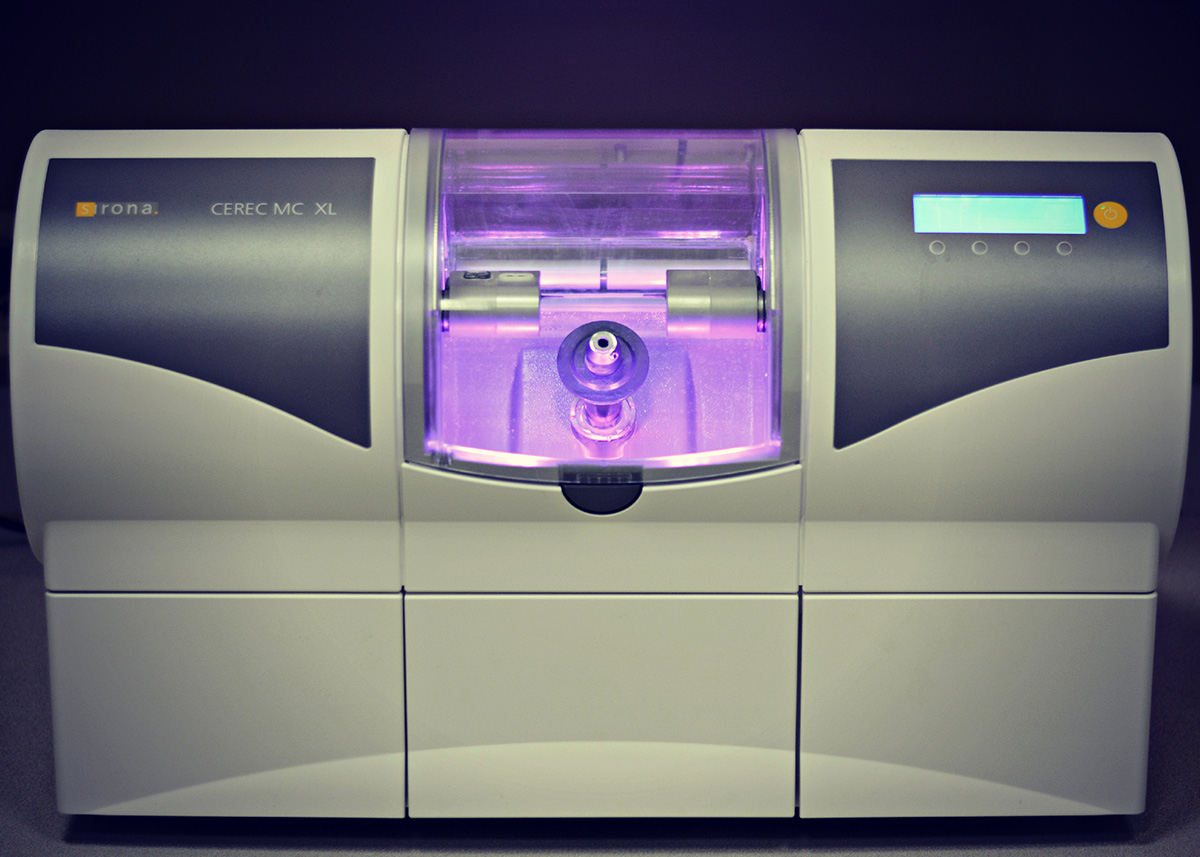 We offer one of the latest technological advances in dentistry with digital radiography:
Wireless sensor placed in the mouth generates an image within 30 seconds
X-rays can also be enhanced on the computer and enlarged
Eco-friendly and much safer than traditional X-rays
Digital radiographs reduce a patient's radiation exposure by 80 percent!
Intraoral cameras (IOCs) are cameras used by dentists or doctors to show a patient the interior of their mouth, as an alternative to using a mirror.

IOCs allow the patient to see a clear picture of the inside of their mouth, aiding the dentist in consulting with them on various treatment options. Images can be saved to a patient's file for future reference.
BLOOD PRESSURE MONITORING
If you are a patient with a heart condition, we will monitor your blood pressure during treatment. This allows us to ensure that your dental treatment isn't causing you any undue stress and raising your blood pressure. If you are feeling anxious, please let us know. We can help calm your nerves with the use of sedation dentistry.
ADVANCED, HI-TECH OPERATIONS
Efficient treatment is our number one priority, along with your safety. To ensure you receive the best dental care, we use the most advanced, high-tech operations.
Before and after every appointment, all of our treatment surfaces are cleaned and disinfected.
Our staff members use new disposable masks and gloves when working with each patient.
All of our instruments and handpieces are rinsed thoroughly and sterilized.
We use brand-new dental tools on each and every patient when feasible.
We utilize the latest in dental technology, including digital X-rays, intraoral cameras, blood pressure monitoring and sedation techniques.
We also have a state-of-the-art, in-house laboratory that will custom-create your dental restorations.
We feel our modern practice and cutting-edge techniques ensure you are receiving the quality dental care you deserve. 
The office of Dr. Hanna Hanania D.D.S. is proud to announce that we have incorporated the VELscope® System into our dental practice.
The VELscope System®, recently approved by the FDA, was developed by the British Columbia Cancer Agency and Vancouver-based LED Dental Inc. It is a revolutionary hand-held device that provides dentists and hygienists with a new tool to aid in the early detection of oral cancer. The VELscope examination is a non-invasive, painless procedure which takes only a few minutes. The dentist shines a blue light into the mouth to cause it to fluoresce. This fluorescence helps the dentist visualize abnormal tissue which may be, or may lead to, oral cancer. Over 42,000 people are diagnosed with oral cancer annually in the United States. With a mortality rate of over 50% at 5 years, one person every hour of every day dies of oral cancer in America. If detected early however, oral cancer is 90% survivable. Dr. Hanania states: "On every new patient and cleaning exam, we conduct a comprehensive oral cancer screening, but the VELscope System will allow us to see things we've been unable to see previously". For more information regarding The VELscope System®, visit www.velscope.com or call the office of Dr. Hanania at 703-897-8554, with your questions, and to schedule an appointment.
Get the Quality Care You Deserve!