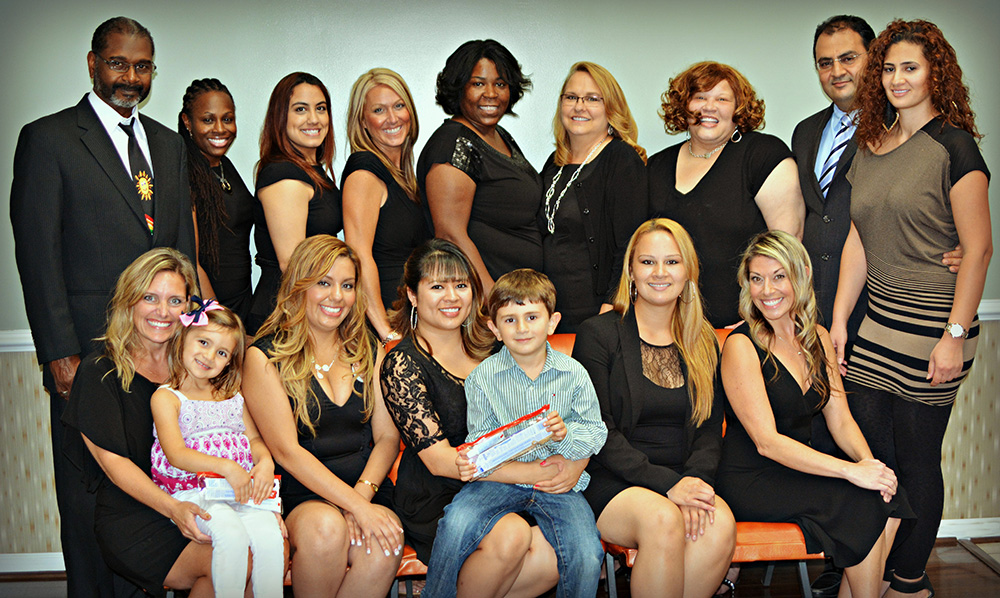 Learn more about Hanania Dental
Thank you for visiting our website! We hope you find the information below helpful and informative. Please feel free to contact us with any questions or comments you may have. We look forward to hearing from you!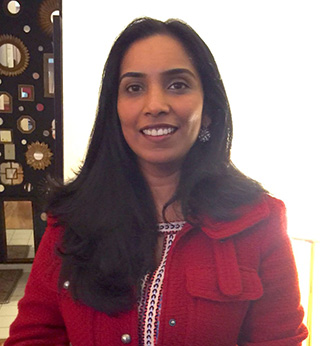 DR. ARCHANA SRINIVASAN (DR. SRI)
We are pleased to announce the new addition to our team at Dr. Hanna Hanania, D.D.S., Dr. Archana Srinivasan – Dr. Sri, as she would like to be called.
Dr. Sri completed her Dental schooling and later a Master's program in Endodontics in her home country, India. It was while she was teaching Dentistry there that she met her future husband, Dr. Jeevan Errabolu. She moved to the USA in 2007 to join him. In order to continue her practice of Dentistry, she joined a 2 year residency program at the reputed Eastman Dental Center, Rochester, NY.
Dr. Sri and family later moved to the Mid Atlantic area where she worked at Neibauer Dental Care in Stafford, VA. Due to the needs of her growing family, Dr. Sri took a sabbatical from Dentistry, moved to the Eastern shore of MD and spent the next 3 years as a stay at home mom to her sons, Jai and Hari. In the beginning of 2014, the family moved to Herndon, VA. With her kid's soon starting school and her desire to go back to Dentistry, she felt now was the time to join a practice. We are happy to have Dr. Sri as part of our team.
In Dr. Sri's own words, "I love the opportunity Dentistry gives me to make a difference in people's lives. I want to provide patients with quality treatment to best restore their health, meanwhile making it pleasant. I would also like to do my best in educating the patients about their dental health and also break the stigma of fear of dentistry and dentists."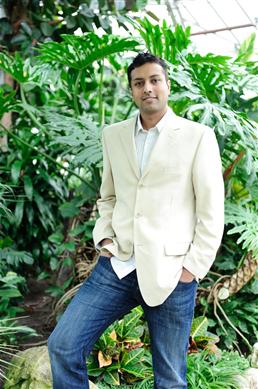 PRATIK R. PATEL DDS, FRCD(C) – ENDODONTIST
Dr. Pratik Patel, a native of Virginia, attended Bishop Ireton High School. He graduated from The George Washington University with a Bachelor of Science in Biology and a Bachelor of Arts in Computer Science. Dr. Patel received his Doctor of Dental Surgery (D.D.S.) from SUNY at Buffalo, School of Dental Medicine and completed his General Practice Residency at Lehigh Valley Hospital in Allentown, Pennsylvania. After working as a General Dentist, Dr. Patel decided to pursue further training and specialize in Endodontics. He received his Certificate in Endodontics from Columbia University in New York City.
Dr. Patel is a Specialist member of the American Association of Endodontists. He is a Fellow of the Royal College of Dentists of Canada [FRCD9(C)], and has Specialist Registration with the Royal College of Dental Surgeons of Ontario. Dr. Patel has performed pro bono work abroad in third world countries, such as India and Guatemala. He enjoys traveling, sports, and outdoor activities. His favorite teams to watch are the Nationals, Capitals and Redskins.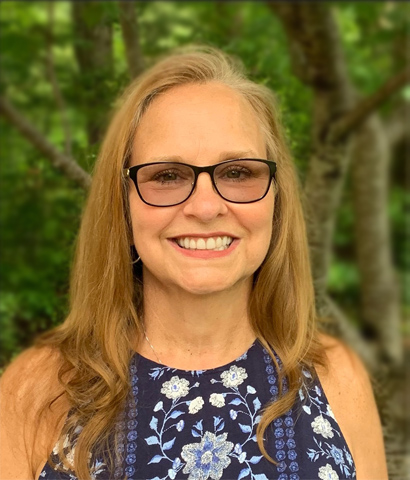 PAULA MERRITT – HYGIENIST
Paula has been practicing dental hygiene for over 20 years, 18 of those years have been here in our office.  These years have made Paula more passionate about preventive dentistry.  She strongly believes that a team approach "preventive philosophy" will lead to a life-long, healthy and enjoyable lifestyle.  
Paula is a very gentle and caring hygienist.  She has patients who commute more than two hours because they truly enjoy being under her care.  They trust that Paula will offer them the best care possible.  In order to achieve that goal, she frequently attends seminars, reads articles and researches the newest and most effective methods for periodontal therapy.  
Paula has been married for 33 years and has two children:  Michael, 28, is currently practicing Optometry as well as teaching at New England College of Optometry in Boston, MA.  Her daughter, Chelsea, 27, is practicing General Dentistry in Baltimore, MD.
Some courses Paula recently attended include:
Soft Tissue Management
Antibiotic applications to treat Periodontal Disease
Basic Life Support
CPR for Health Professionals
Oral Cancer Screening and Detection
Administration of Local Anesthetics and Nitrous Oxide by Dental Hygienist
Various Implant and Periodontal conferences and courses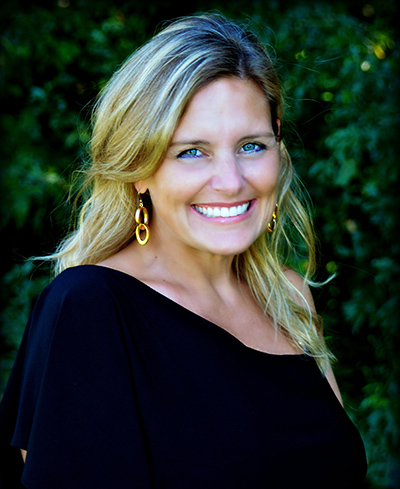 CHRISTAL ROARK, REGISTERED DENTAL ASSISTANT – CLINICAL DIRECTOR
Christal Allen-Roark is the mother of three wonderful boys, two of the sweetest grandchildren and a sheep doodle fur baby. She is one of the rare natives born and raised in Northern Virginia. Christal grew up in the Mount Vernon area and started her professional education at George Mason University and finished her degree at the University of Alaska. After graduating, she continued her education at Goodfellow Air-force Base in San Angelo, Texas. She then decided to do something a little different from most of her colleagues. Instead of starting her career in general dentistry, Christal thought it would be beneficial to commit to two years in each dental specialty (endodontics, oral surgery, periodontics, orthodontics, and pedodontics) before working in general dentistry. During that time it allowed Christal to gain the experience to understand the knowledge in each facet of dentistry. This diverse background continues to allow Christal to think outside the box and is that aspect of her that makes her a valuable asset to our patients, dental team, and practice. She has worked closely with our team, sharing her experiences, to help in their professional growth since our practice doors opened in 2001. Christal recognizes that dentistry is a science and there are always ongoing advancements. For that reason she continues to attend many educational courses to be certain that our practice is always using the most proven advanced methods and technology in dentistry. At the same time, she remains dedicated to our patient's safety and comfort. She is a professional who loves the personal relationships she develops with our patients. She takes the time to get to know our patients so that she will understand their treatment goals. Her experience in dentistry and her knowledge of her patients is what makes her such an amazing patient educator. Christal believes that by building strong patient relationships, she is better able to provide the kind of quality, personalized care that she has built her reputation on. When Christal was asked for the reason that she has made dentistry her career, her response was "After 20 plus years of working in dentistry, I can honestly say I love and am passionate about what I do and remain challenged on a daily basis. There are always new and exciting advancements to help patients obtain their treatment goals, as well as their safety and comfort."  She continued by adding, "My goal is to provide dental services in a relaxed, caring atmosphere, while educating our patients, so that they can improve their oral health and self-confidence of their smile, thus contributing to the well-being of their general health."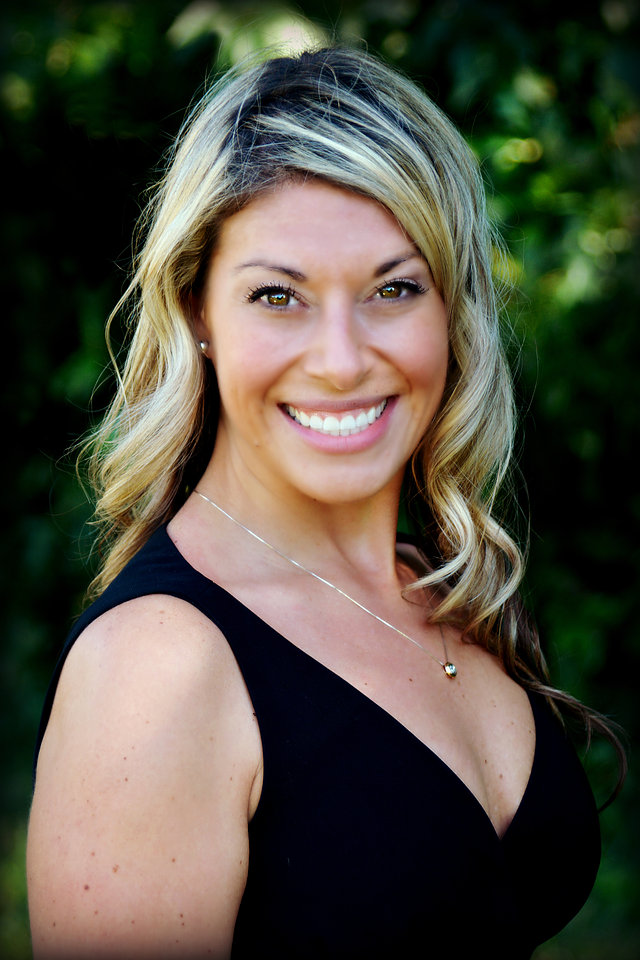 DESIREE LOPEZ – LEAD CLINICAL ASSISTANT
Desiree started in the practice in 2007 as a hygiene assistant and has since then expanded her knowledge throughout the office. She has earned CE credits and attended many courses to increase her level of expertise as an assistant. Challenging herself in the skills of Cerec crown and implant crown design, she enjoys staying up to date with the newest technology. She also believes that by continually increasing her knowledge and building a strong relationship with our patients, that it will lessen the fears that people may have about an unfamiliar procedure. She strives to achieve trust and confidence by explaining and educating patients about treatment procedures. She will make you feel comfortable and always greet you with a smile. "When you come into our office you no longer are just a patient but an extension of our dental family".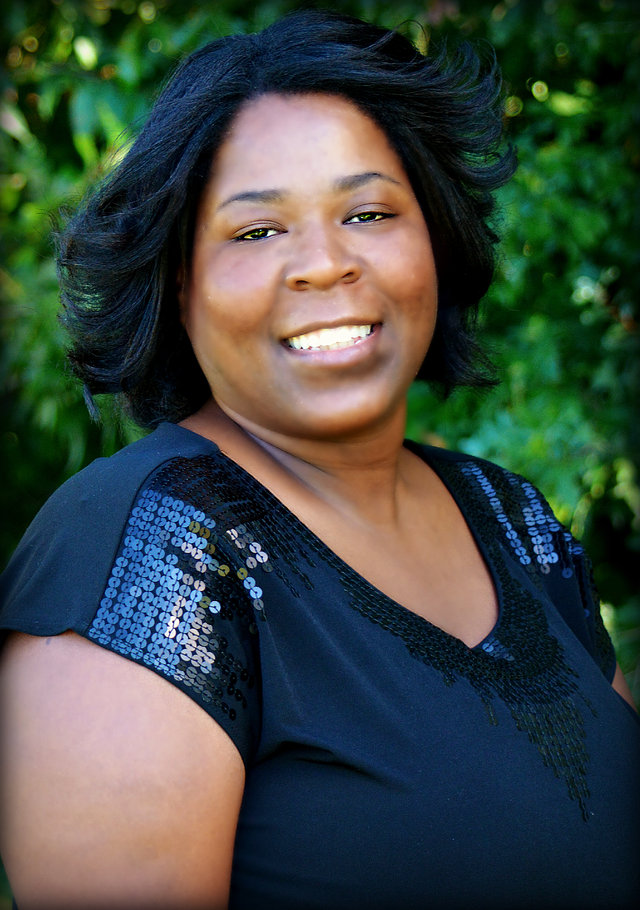 JOANNE NICKEL, CERTIFIED DENTAL ASSISTANT
Joanne Nickel is a Certified Dental Assistant and has been working alongside Dr. Hanania since 2002. Our office is fortunate to have Joanne on our team, as she truly sets the mood here. She is never seen without a smile on her face. To watch her work is to see someone who loves her career. Joanne's goal is to make her patients so comfortable that they feel as if they are her immediate family members. Trust us, you will.
EMY ROSALES - CERTIFIED DENTAL ASSISTANT
Emy was born and raised in Washington DC. She attended Woodrow Wilson High School and graduated in 2000. 
She moved to Virginia in 2003 and attended Everest College and graduated in 2013. She is a Certified Dental Assistant and X-ray certified. She is bilingual speaking Spanish and English. She has been part of our office ever since, she enjoys working at Dr. Hanania's office because she is able to work with multiple dentists and patients of all ages. There is always something new to learn with all the different patients and she also gets to learn different techniques working with all the doctors. It is always her goal to make patients feel comfortable, welcomed and satisfied from the time they come in to the time they leave. She loves to make people smile and it is her passion to change lives one smile at a time. Emy got married in 2003 and has two boys and one girl. In her spare time, she enjoys spending time with her husband and kids.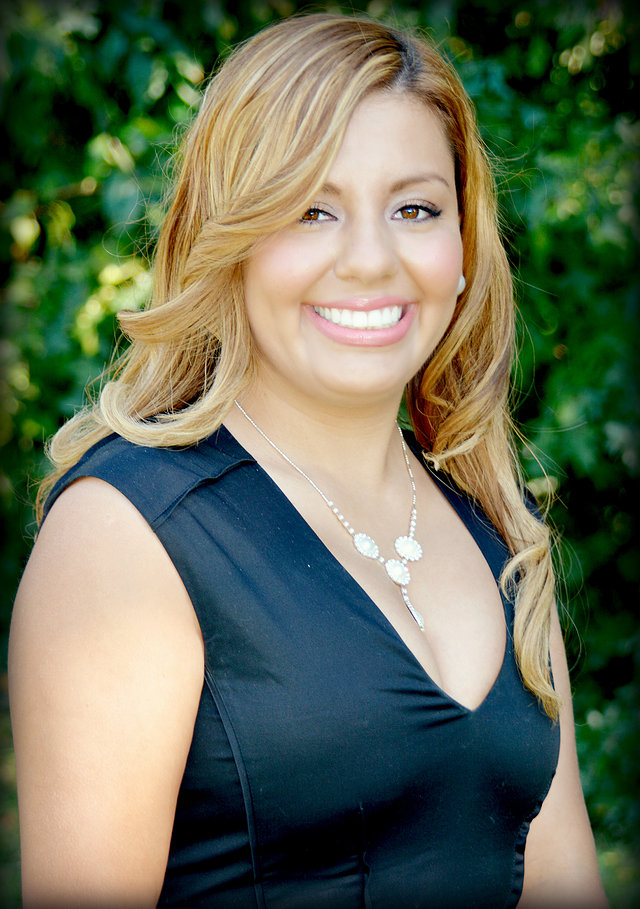 ARIANE MOREIRA- DENTAL HYGIENE DEPARTMENT COORDINATOR/ ASSISTANT
Ariane has been a part of our team since 2010. She is our Dental Hygiene Department Coordinator and Assistant. She works alongside with Paula our Dental Hygienists and helps patients understand soft tissue management and treatment. Over the years she has attended several continuing education conferences and seminars to enhance her knowledge in the Dental field .Ariane's future plans are to return to school to pursue a degree in Dental Hygiene, she has completed most of the prerequisite for the program. Ariane is bi-lingual in English/Spanish and enjoys translating and explaining dental needs to all her patients. It is important to her to take the time to form a bond, understand every patient's needs, fears and, personalities. Ariane provides gentle yet thorough care but always with kindness. On her free time Ariane enjoys spending time with her two beautiful children Tatyana and Nicolas. Some of Ariane's hobbies include cooking, painting, dancing, and volunteering at community shelters.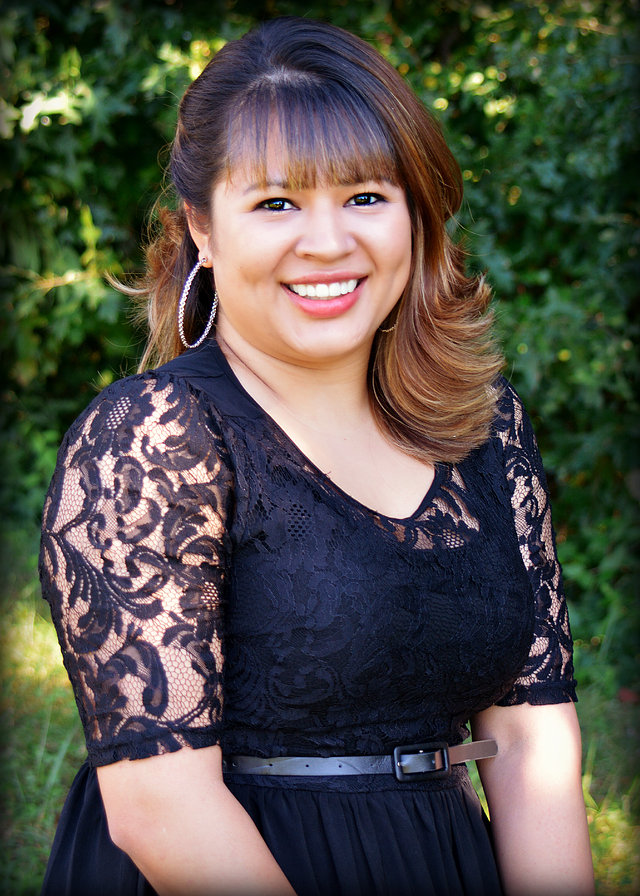 BRENDA CARCAMO - OFFICE MANAGER
As the Office Manager for our team Brenda's job is to oversee the office operations and is committed to making our patients and their families experience in our office a positive one!  She loves interacting with people and hopes to make everybody feel welcomed from the moment they walk into our office. In her eyes you're not just a patient but you are family and she likes to treat you like one every time you come into our office.  Brenda has been a part of our team since November 2008 and started in our practice as a patient care coordinator. Throughout the years she has attended many continuing education courses to further her knowledge in all aspects of dentistry and finds the most rewarding thing about being in the dental field is seeing patients enjoying their new smiles and actually enjoying coming to see us. Away from the office she loves to travel and spend time with her three children Adrian, Hazel, and Eric who are her pride and joy.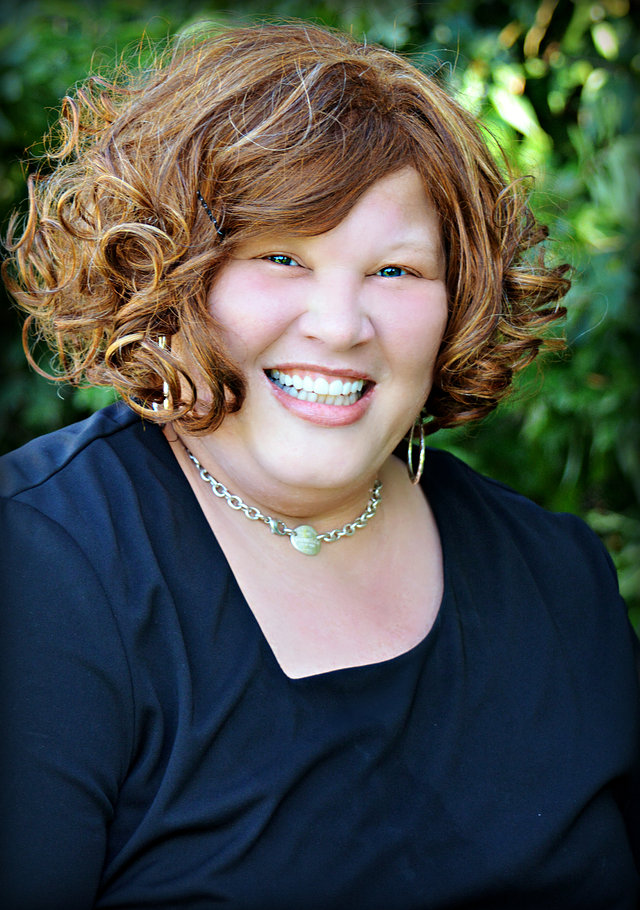 ANTOINETTE JACKSON – FINANCIAL DIRECTOR
Antoinette Jackson has been with the office of Dr. Hanania for over three years. We know her as "Ann". With over 20 years of experience, she has a genuine love of dentistry. Her heritage is Native American and she is a member of the Merherrin Tribe in Ahoskie, North Carolina. Although she was born in Alexandria, Virginia, she visits Pow-Wows (tribal ceremonies) all over the country. She always says that she loves the fact that she is with an advanced office in technology and works with a doctor and staff that shares her love of dentistry.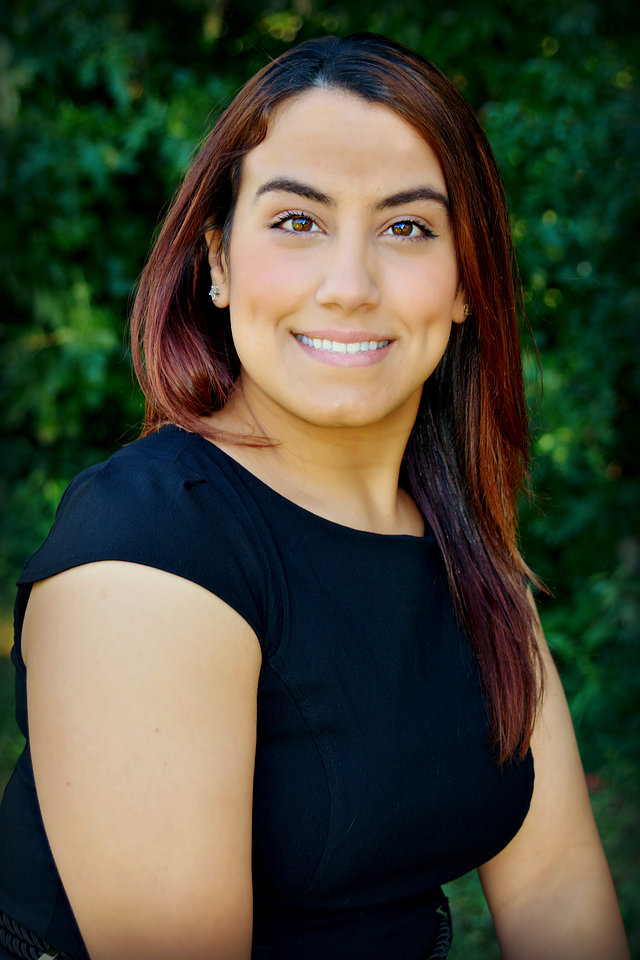 YASMEAN NAIEM - DIRECTOR OF PATIENT ACCESS
Yasmean, has been part of the team since November 2007, over the years she has attended many courses to increase my knowledge in dentistry. I am always looking forward to meeting new patients as well as continuing a great relationship with our current patients. I am privileged to work with such amazing people that I consider as a second family and honored to be part of such an awesome team. I take pride in my work especially because my work is something to take pride in and outside of work I enjoy spending quality time with family and watching movies with my husband and children.

STEPHANIE MENJIVAR - RECEPTIONIST
Stephanie has lived in northern Virginia her whole life. Some of her hobbies include photography and traveling. Stephanie always has a smile on her face and is always willing to help the moment you walk through our door. Her warm presence brings immediate comfort to our patients during their visit.